Elegant and stylish shirt with decorative strap in black
Product Detail
Product Tags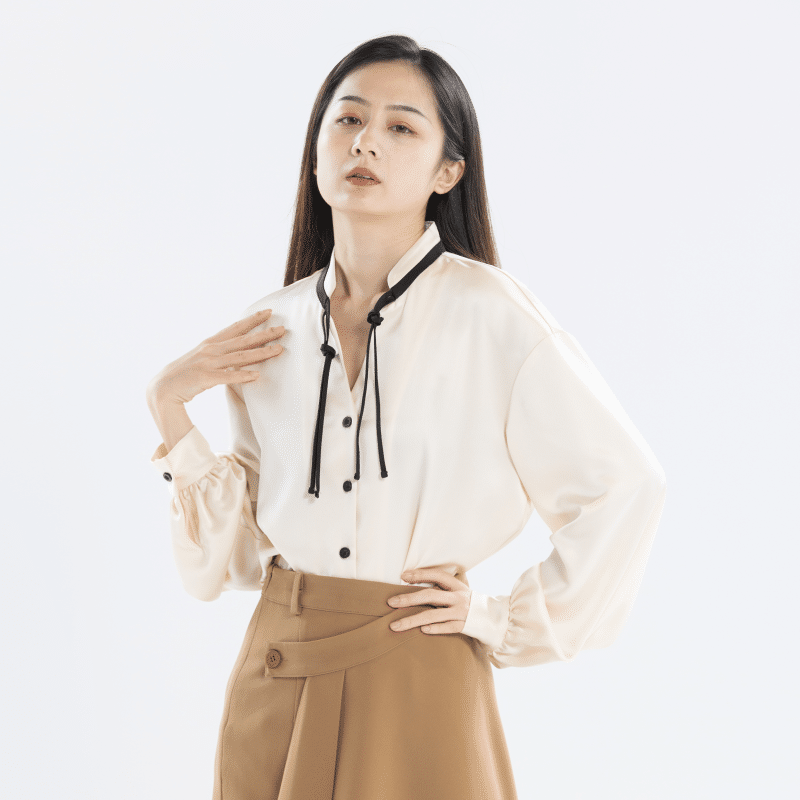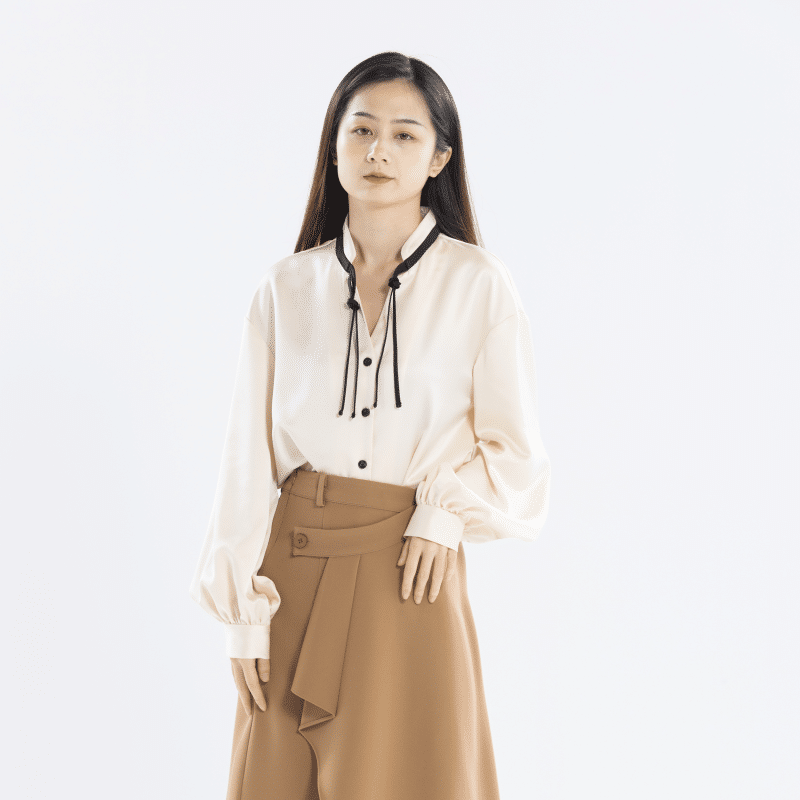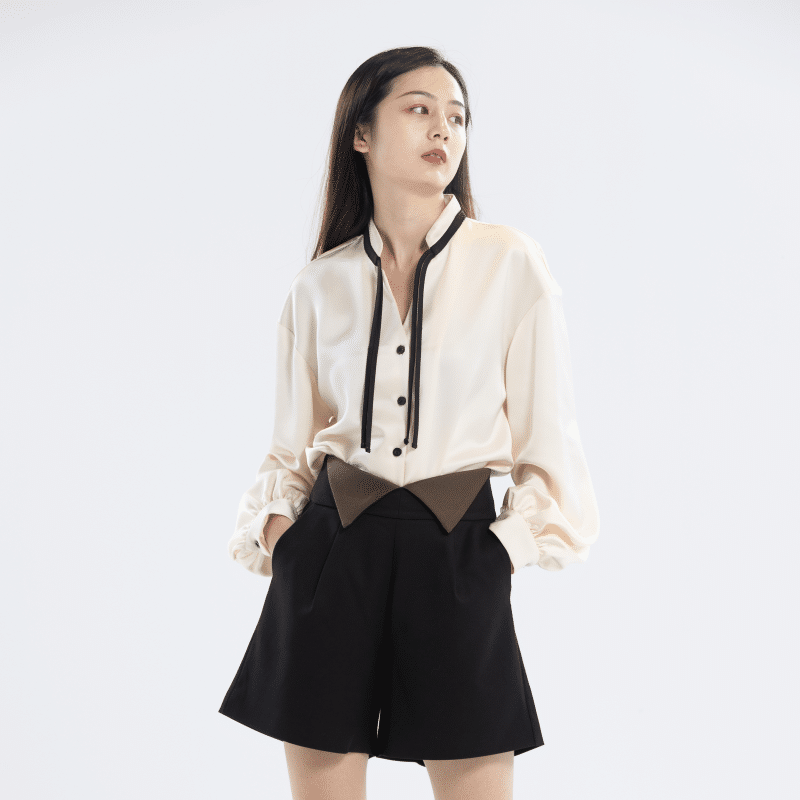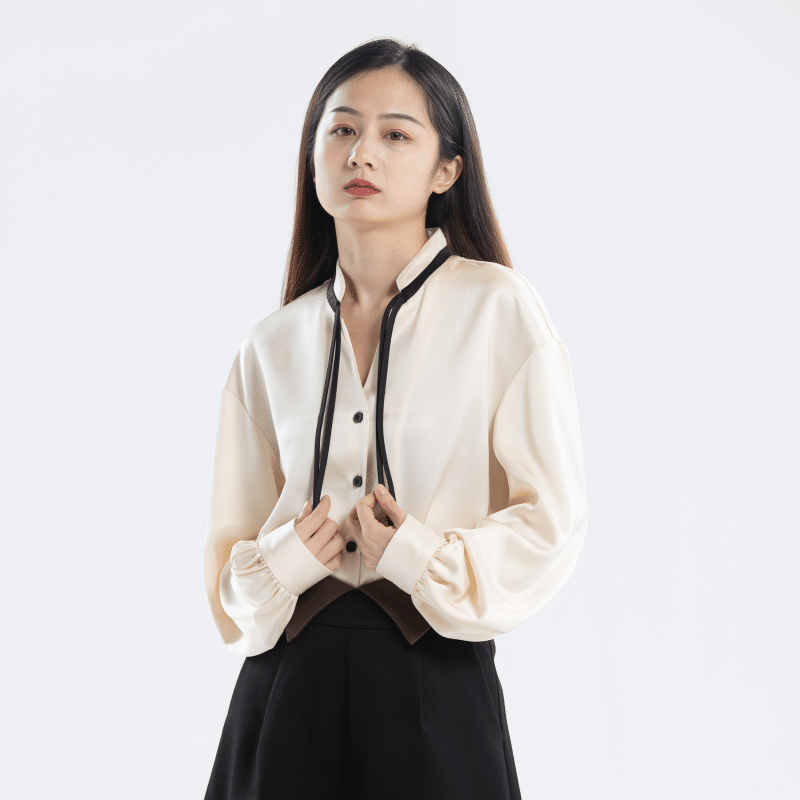 Introducing our new Simple Temperament Shirt, designed to offer a unique combination of style, comfort and versatility. Crafted from the finest mulberry silk fabric, this shirt is a perfect addition to your wardrobe, offering you a luxurious look along with a smooth, soft and comfortable feel.
Featuring a beautiful design incorporating a thinner lower rotator cuffs, improved shoulders, and a contrasting black belt collar, this shirt is perfect for those who want to stand out from the crowd. It comes with a small loose silhouette that is matched perfectly with a black contrast belt, enhancing your overall look with a touch of sophistication.
The loose lantern sleeves add further to the inclusiveness of this shirt, providing ample breathing room for your arms while keeping you comfortable throughout the day. Whether you wear it with pants or skirts, you'll look fabulous in this shirt.
Not only is this shirt stylish and comfortable, but it's also easy to care for. There's no need to worry about matching it with other clothes as it goes well with most pieces in your wardrobe. The contrasting black belt collar adds a unique touch to the design and makes it most versatile for different occasions.
The softness and smoothness of the mulberry silk fabric used in this shirt is unparalleled. Unlike some traditional materials that can feel harsh or itchy, this silk is soft to the touch, providing you with a smooth and timely mouthfeel. You'll feel like you're wearing a light breeze, and you will love the amazing comfort it provides.
Overall, our Simple Temperament Shirt is a perfect blend of style and comfort, catering to the busy, modern woman who wants to look and feel great every day. Order now and enjoy the ultimate sophistication, elegance, and comfort.
---
---
Write your message here and send it to us