Straight long wooden ear edge check dress
Product Detail
Product Tags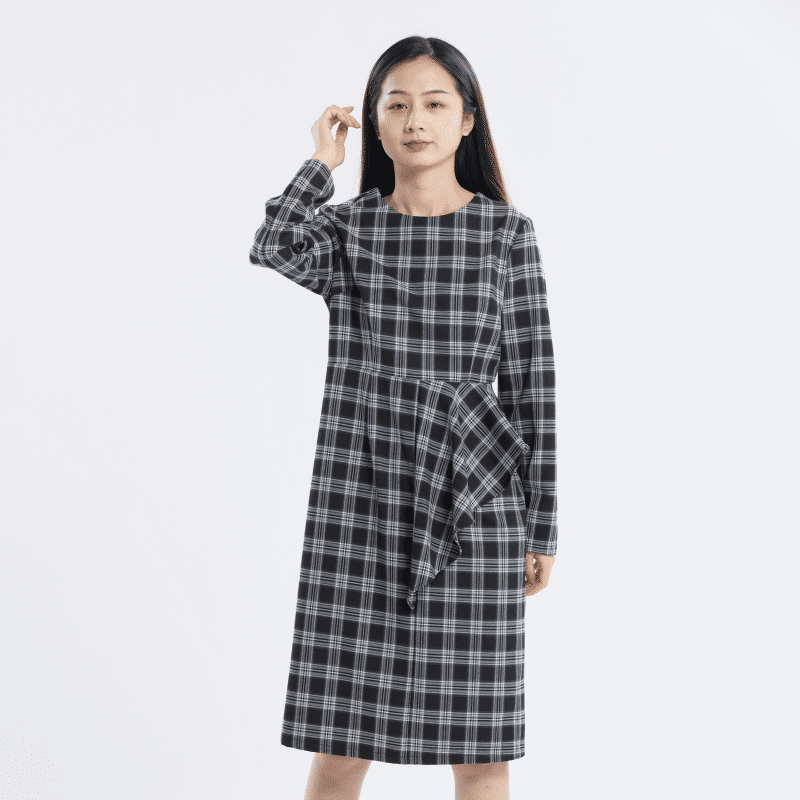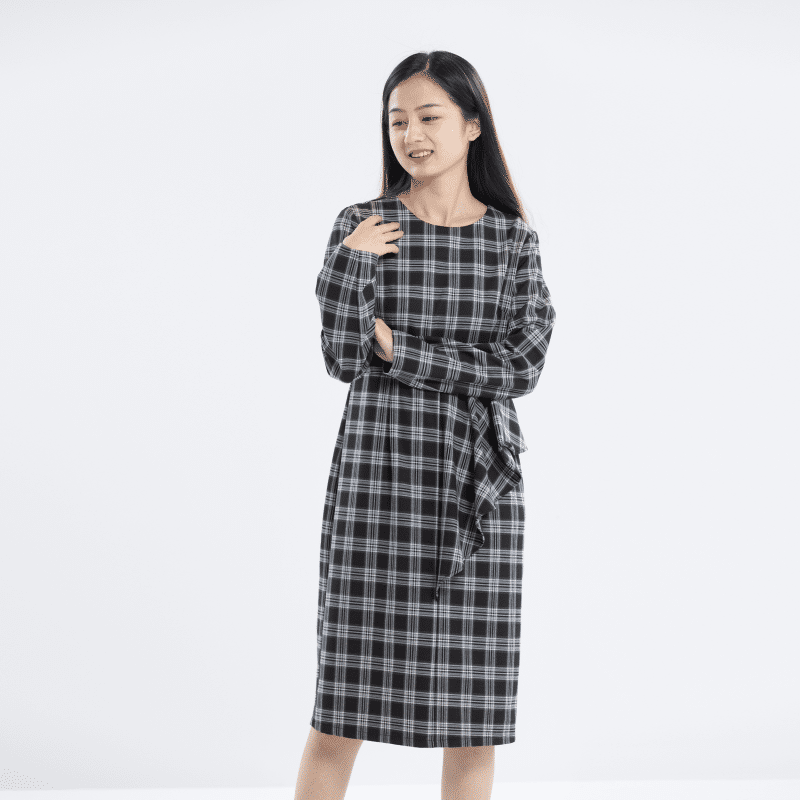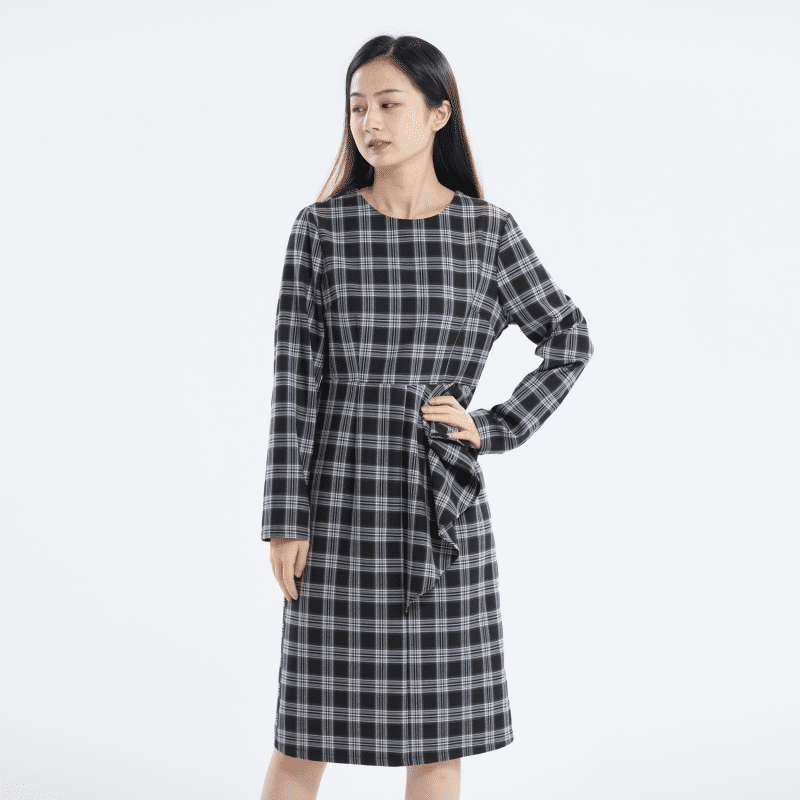 Introducing our stunning dress, crafted to perfection with the finest attention to detail. We have designed this dress to showcase a combination of simplicity and elegance that is truly unmatched.
The dress features a straight barrel design that is both timeless and fashionable. It is complemented by the three-dimensional cutting process that has been utilized to add depth and dimension to the dress. The result is a dress that is both versatile and fashionable, making it perfect for any occasion.
One of the key highlights of this dress is the long strip design on the side of the fungus at the waist. This design adds a bright spot to the dress and adds a touch of elegance and refinement. It is a feature that is sure to command attention and set the wearer apart from the crowd.
The loose and comfortable skirt design of this dress is another key feature that has been specially tailored to flatter the figure. It modifies the line of the legs, making them look slim and beautiful even as the wearer moves about effortlessly. This design is perfect for those who want to look their best without feeling uncomfortable.
Overall, this dress is a must-have for anyone who wants to look stunning and feel comfortable. It is designed to flatter the wearer's figure and make them feel confident and elegant. So, why wait? Grab your own dress now and experience the perfect combination of style and comfort!
---
---
Write your message here and send it to us