At present, China's clothing industry has ushered in a good start in the "Fourteenth Five-Year Plan", and has made positive progress in global markets and various segments such as industrial upgrading, cultural creation and green innovation, showing strong economic resilience, good development potential and fresh tension of the times. As young people who pursue new things, have strong social needs, and increasingly prominent cultural self-confidence gradually enhance their consumption ability, they will pay more attention to the clothing consumption demand of "pleasing themselves", which will become an important force to guide the market.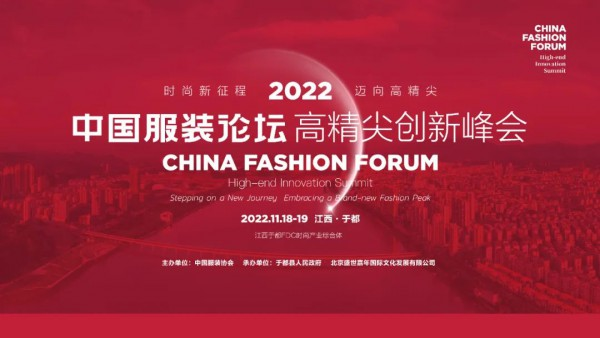 At the same time, within the clothing industry, a new round of scientific and technological revolution is developing in depth. The innovation of new materials, new technologies, new equipment, new products and new models is accelerating in the way of clustering and integration, which is profoundly changing the industrial ecology. In this context, the new generation of digital, information and intelligent technology has deepened its integration with the clothing industry, and is promoting the improvement of the quality and efficiency of the industrial chain and supply chain, bringing about the renewal of business forms and value extension.
On November 18, 2022, the China Fashion Forum joined hands with Yudu, Ganzhou, Jiangxi Province, to jointly hold the 2022 China Fashion Forum High-precision Innovation Summit with the theme of "New Journey of Fashion, Striving for High-precision", to fully develop high-end industries, drive regional scientific and technological innovation and achievement transformation, build a high-end manufacturing highland of world-class brands, and start a new era journey to climb the commanding heights of the fashion industry. The Innovation Summit was hosted by the China Garment Association and hosted by Yudu County People's Government and Beijing Shengshijianian International Cultural Development Co., Ltd.
---
Post time: Mar-13-2023